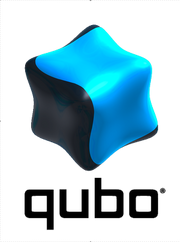 Qubo (stylized as "qubo") is an American multi-platform children's entertainment programming service that is owned by Ion Media Networks. Qubo consists of a 24-hour television network, alternately known as Qubo Channel (which is available as a digital multicast service on owned-and-operated stations and some affiliates of corporate sister Ion Television, and on some pay television providers), a video on demand service, and the branding of a weekly programming block on Ion Television under the name "Qubo Kids Corner". An Australian version of the network is also available on select cable and satellite providers within the continent.
Ad blocker interference detected!
Wikia is a free-to-use site that makes money from advertising. We have a modified experience for viewers using ad blockers

Wikia is not accessible if you've made further modifications. Remove the custom ad blocker rule(s) and the page will load as expected.